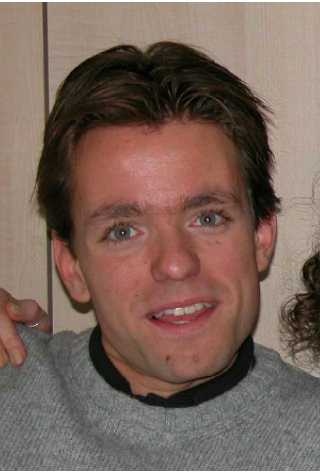 CURRICULUM VITAE
GUIDO BOERO
IEPAL Student (Male) Italy
via Molinero 1, 17100 Savona, Italy
---
MECHANICAL ENGINEERING EDUCATION
---
PERSONAL DATA
Nationality: Italian
Date of birth: 17 February 1980
PIace of birth: Genoa, Italy
Address in Italy: Via Galimberti 7/16, 16128 Genoa
Telephone: home (Italy) 0039 10566060, mobile 0039 328 6654574
E-mail: guidoboero@inwind.it

EDUCATION
School-leaving certificate in sciences obtained in 1998. Final mark 42/60 .
Fifth-year student in Management Engineering at the University of Genoa. Average mark: 28.75/30 .
Degree in Manufacturing Engineering at the Dublin Institute of Technology (DIT). Overall result 2: 1 (Honours 2nd Class Grade 1).
Advanced English Course attended at the Cambridge Language Study Intemational in 1995

THESIS

Tide: "Benchmarlcing the supply chain: the key to unlocking the hidden potentials of better production and materials management", carried out at the Nationallnstitute of Transpolts and Logistics (NITL) in Dublin.

FOREIGN LANGUAGES
English: excellent . French: good

KNOWLEDGE OF COMPUTER SCIENCE
Operating Systems: Microsoft Windows 2000/NT /XP.
Applications: Microsoft Office, Maple, Microstation, Solid Edge, Ansi.
Programming languages: C+ +, Visual Basic

MILITARY AND CIVIL NATIONAL SERVICE
Not served Jet. According to the DPCM dated 25/8/2001, however, exemption can be obtained by showing a letter proving the company's intention to employ the worker.

OBJECTIVES
I am deeply interested in a worlring experience with a consulting fmn.
I am looking for a challenging job rich in self satisfaction and leaming opportunities. I am also looking for a dynamic company operating in an intemational environrnent providing for on-going training and education. One of my targets is to attend a Master in Business & Adrninistration (MBA) after my University degree. I would love to be able to travel both in Italy and abroad, in order to live new personal and professional experiences.

KNOWLEDGE ACQUIRED
My University studies have led me to be deeply aware of the most common company issues and willing to look for quantitative solutions through simulations as well as statistical and mathematical tools.
The variety of my course of studies has led me to acquire:

Advanced mathematical knowledge

Techinacal knowledge and skills in various branches of engineering (mechanical, electrical, computer, telecommunications, materials), with a special emphasis on industriai production and integrated logistics.

Economic and financial knowledge thanks also to the regular reading of specialised newspapers and magazines, my interest in the stock exchange and a course for financial promoters I attended at Dival Ras in Genoa

I think I am friendly, outgoing, practical and enterprising. I feel suitable for teamwork, as I am able to listen to and respect other people's points of view even when I do not share them. I feel comfortable in a dynamic and competitive environrnent provided interpersonal relations are fair and open, and based on mutuai respect and esteem.

INTERESTS AND ACTIVITIES
Member of Azione Cattolica (youth catholic organisation) from 1996 to 1999
Teaching and entertaining activities for youth groups from 1993 to 1999 . Management of the logistic and economie aspects of winter holidays for large youth groups . Private lessons of Mathematics, English, Latin and Music . Competitive team and individuai sports activities . Volleyball coaching in my college team in Dublin

---
Last Update: Savona, June 2002
---
Back to IEPAL Home Page