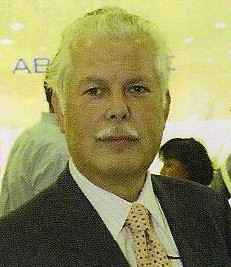 Giuseppe Salmoiraghi
He had experiences as manager and executive for major Italian retail companies in the logistics department.
Currently he is appointed as Logistics Division Director forCOOP Liguria (a cooperative with a sale turnover of about 500 million USD/year that it is a regional partner of the COOP Retail chain). He was the Project Manager of Avicunicolo Project: the first development of a logistics platform for fresh good distribution fully developed in SAP R/3 4.6, developed in cooperation with DIP University of Genoa and implemented by SAP Italia Consulting.
He served as Director of Warehouse and Transportations for Consorzio di Nord-Ovest.
He served as Logistics Division Director in CCNO.
---