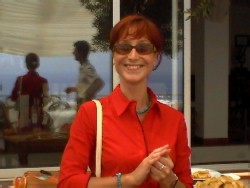 Sarah Viazzi
She completed the full degree in Management Engineering at Genoa University, Savona Campus. She completed her thesis working on a scheduling system tailored for Martini Luce.
She had experience working in Agostino G. Bruzzone, DIP Research Team.
Currently she works in ENI Group. She participated as consultant in COOP projects related to Inventory Management, Automated Puchaising, Logistics Re-Engineering and Project Management.
She has experience in ERP projects (both large systems: i.e. SAP R/3 and small solutions: i.e. Galileo).

References
Sarah Viazzi
Email viazzi@itim.unige.it