IEPAL Industrial Module
| | |
| --- | --- |
| I-EU1 | |
Summarizing Industrial Module in Genoa and Venice
DIPTEM, University of Genoa, organized Thursday July 4 at 11:00 am in Hotel Congress Center "Claudio", Bergeggi (Savona), the press presentation of IEPAL Project (Intensive Educational Program in Advanced Logistics) sponsored by US Dept. of Education and European Community. IEPAL program promotes the exchange of students between European and USA Universities organizing Academic and Industrial experiences. The presentation included a meeting involving DIPTEM as well as Genoa company representatives involved in Genoa Area during 2002: COOP Liguria (Supermarket Chain), Piaggio Aeroindustries (Aerospace Industry), Messina (Port Terminal), Vernazza Autogru (Special Crane Services), Voltri Terminal Europe (Port Terminal).

Prof.Roberto Mosca, DIP Director, presented the on-going initiatives in the Savona Campus of Genoa University related to new degree in Management Engineering. Prof.Agostino Bruzzone, Director of McLeod Institute of Simulation Science Genoa Center, provided an overview about international cooperation with special attention on IEPAL program.
Examples of previous experiences in international student exchanges with major institutions, companies and agencies world-wide.
Dr.Salvatore Capasso (Director of CFLI) and Dr.Giorgio Garassino (Piaggio Aeroindustries, Logistics Director) presented their experiences in cooperating with DIPTEM and Genoa University.

IEPAL program provides opportunities for student exchanges focusing on Information Technology applied to Logistics and involves both Universities and Companies in European Community as well in USA. During this first phase experiences have been completed in Italy (Genoa and Venice) and Germany (Magdeburg) involving students from DIPTEM Genoa University, Marseille University, Magdeburg University, Boston Boston College, University of Central Florida and Stevens Institute. The companies and agencies involved in I-EU1 Industrial Module during 2002 in Italy included:COOP Liguria (Supermarket Chain), Piaggio Aeroindustries (Aerospace Industry), Messina (Port Terminal), Venice Port Authority (Port Authority), Vernazza Autogru (Special Crane Services), Voltri Terminal Europe (Port Terminal); in these industrial realities the teams (mixing 9 EC students and 8 USA) worked on IT & Logistics problem solving. Next IEPAL reference point is planned for autumn 2002 in Orlando involving Hi-Tech consortium NCS (involving NASA, AT&T, Air Force Research Lab, Boeing, Florida Administration, Lockheed Martin, Centro di Ricerca dei Marines, Silicon Graphics and about 100 other enterprises) and University of Central Florida.


---
---
| | |
| --- | --- |
| Company Name | |
| Industrial Sector | Supermarket Chain (40 supermarkets, 5 ipermarkets, business for over 0.5 billion Euro just in Genoa Region) |
| Address | Via Val Lerone 30, Arenzano (GENOVA), Italy |
| Company Contact Person | Dr. Claudio Neglia / Dr. Salmoiraghi / Dr.Simeoni |
| IEPAL Team | Simone Viazzo (ITA), Tobias Reggelin(GER), Scott Feeny (USA) |
| Stage Title | Ramp-Up for Logistics Platform for Chicken Distribution |
| Target | To measure performances on a New Logistics Platform and their suppliers |
---
| | |
| --- | --- |
| Company Name | |
| Industrial Sector | Aerospace Industry: Executive Plane Design and Construction, Engine Maintenance, Aerospace Component Manufacturing |
| Address | Via Cibrario - GENOVA, Italy |
| Company Contact Person | Ing. Roberto Mairo / Ing. Varaldo / Ing. Giorgio Garassino |
| IEPAL Team | Olivier Labarthe (FRA), Sharif Thai (USA) |
| Stage Title | MRP Analysis and Revision of the Logistic Process of the Inner Supply Chain |
| Target | to Measure the effectiveness of service versus inventory levels for a specific supplier/set of items (critical unit) in P180 Service |
---
| | |
| --- | --- |
| Company Name | |
| Industrial Sector | Port Terminal |
| Address | Porto di Genova - GENOVA, Italy |
| Company Contact Person | Dr. Simone D'Angelo |
| IEPAL Student Team | Aguinaldo Guarrido (FRA), Carl Jensen (USA) |
| Stage Title | Analysis on time and methods of goods arrival at maritime terminal |
| Target | Analysis of policy management, arrivals, stopping time and rotation coefficient in the terminal area |
---
| | |
| --- | --- |
| Company Name | |
| Industrial Sector | Special Crane Service |
| Address | Via R.Bianchi - GENOVA, Italy |
| Company Contact Person | Dr. Diego Vernazza / Dr. Giuseppe Cannito |
| IEPAL Team | Steffen Giermann (GER), Tim Wake (USA) |
| Stage Title | Feasibility Analysis on Company Reorganization |
| Target | To highlight positive and negative aspects of Company Centralization in order to support strategic decision |
---
Company Name

| | |
| --- | --- |
| V.T.E. Voltri Terminal Europa | |

Industrial Sector
Port Terminal
Address
Nuovo Porto di Voltri - GENOVA, Italy
Company Contact Person
Dr.Pietro Milazzo / D.ssa Albertazzi
IEPAL Student Team
Enrico Mantero (ITA), Phuc Tran (USA)
Stage Title
Strategic Analysis on Reefer Goods
Target
To evaluate alternatives about Refeer Good Logistics Solutions versus Market Opportunities
---
| | |
| --- | --- |
| Company Name | |
| Industrial Sector | Port Authority |
| Address | Zattere, 1401 - 30123 VENEZIA (Italy) |
| Contact Person | Mr. Foina / Dr. Capasso |
| IEPAL Student Team | Philippe Bouche (FRA), Anneesa Lau (USA), Francesca Oliva (ITA) |
| Stage Title | Logistics of New Distribution Center |
| Target | To highlight the critical aspects of good logistics for supporting new center in Venice Area |
---
| | |
| --- | --- |
| Company Name | |
| Industrial Sector | Port Authority |
| Address | Zattere, 1401 - 30123 VENEZIA (Italy) |
| Contact Person | Mr. Foina / Dr.Capasso |
| IEPAL Student Team | Leslie Scaria (USA), Enrico Briano (ITA), Natalie Ongitong (USA) |
| Stage Title | Good Strategic Flow Analysis |
| Target | Studing Requirements for supporting a new supply chain for Venice Area |
---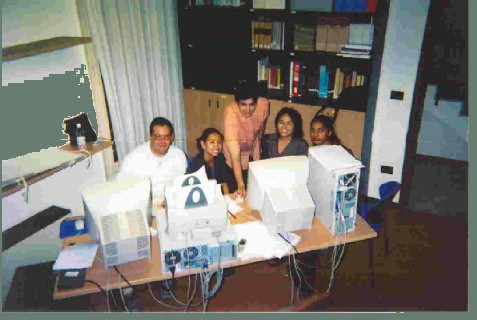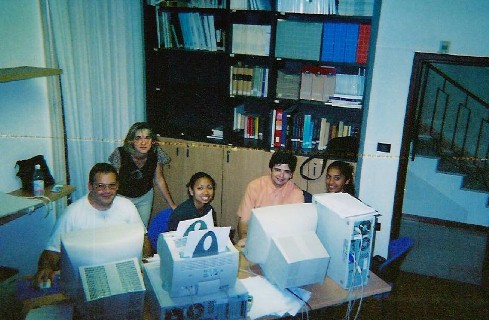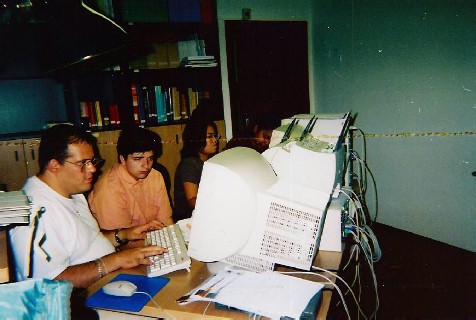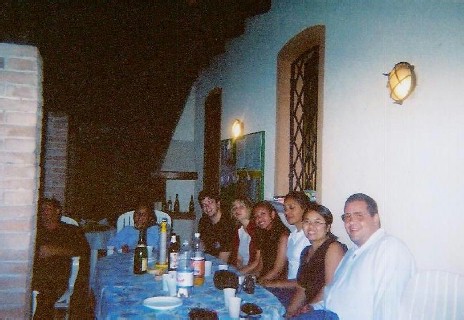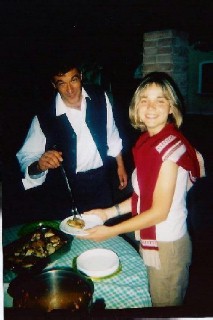 ---
Accomodation Suggestion for Genoa Area
The proposed solution is the GuestHouse of Genoa University in Savona Campus.
The Savona Campus is also the location for the University Module in DIPTEM Genoa University and it's located in Savona Legino near to Highway Savona exit and about 500m from sea. Parking facilities are available inside; venue data are available in http://st.itim.unige.it/venue/venue.html in reference to DIPTEM Savona Campus.

Savona Campus Guesthouse:
Special Agreement for IEPAL Students
- EURO 15.00/day per person tax included
- Accommodation in Double Room with another IEPAL Team Representative

The Guesthouse is located inside Savona Campus of Genoa University , via Cadorna 2 - 17100 Savona facing the Stadium and the Swimming Pool.
The Campus is linked by bus no.4 to railway station.
The accommodation is based on independent twin bed apartments (for two persons) provided with: kitchen, bathroom, pottery, sheets, towels and cushions. Electric power and room cleaning before and after the 3 weeks module are included in the daily rate. Room cleaning during the 3-weeks stay is not included and students should clean up the room themselves.
An anticipated 6.00 Euro caution per person should be given at the arrival of the student and will be given back when they leave in order to receive electronic and hardware keys of the apartment.
Payment is due at the end of the third week of each module by cash or cheques (no credit card); ATM facilities are available in the area.
If you are interested in this solution please let us know as soon as possible and let us know your arrival planning by email: Dr. Marina Massei (Tel:+39 019 264 555, Fax:+39 019 264 558,Email:massei@itim.unige.it).

---
Accommodation Suggestion for Venice Area
Agriturismo Ca'Marcello - Via Riviera Bosco Piccolo 30034 Malcontenta (Venezia) +39 041 698355
Special Agreement for IEPAL Students Euro 26/day per person in double room

---
---
---
Back to IEPAL Home Page